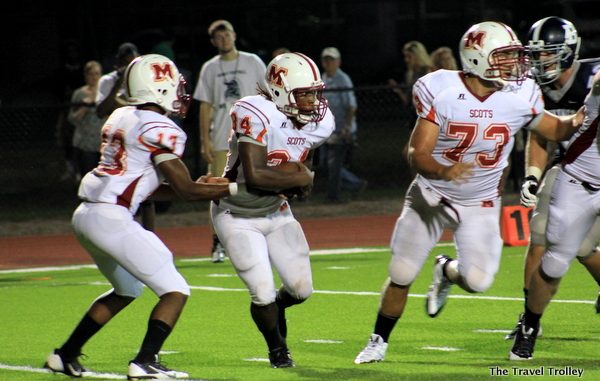 Maryville College was picked to repeat as USA South champions, according to the 2014 USA South Coaches' Preseason Poll.
The poll results were released on Monday during the conference's Media Day in Maryville, Tenn.
The Scots finished the 2013 season with an 8-3 record, including a 6-1 mark in conference play, tying Methodist University. Maryville, however, received USA South's automatic berth to the NCAA Division III Football Championship tournament, thanks to their 35-26 win over the Monarchs on Sept. 28.
Maryville's title in 2013 was the Scots' second in as many years. The Scots lost to Hampden-Sydney by a 42-34 margin in the first round of the NCAA Division III Football Championship on Nov. 23.
Christopher Newport University, which is playing in its final season in USA South, was picked to finish second while Methodist was selected to round out the top three. The complete poll:
Maryville (60 poll points; 8-3 overall, 6-1 in conference in 2013)
Christopher Newport (55; 8-2, 5-2)
Methodist (54; 8-2, 6-1)
Huntingdon (45; 7-3, 5-2)
LaGrange (34; 5-5, 5-3)
Ferrum (29; 2-8, 2-5)
N.C. Wesleyan (22; 2-8, -5)
Greensboro (16; 2-8, 1-6)
Averett (9; 1-9, 0-7)
USA South football returns on Sept. 6.