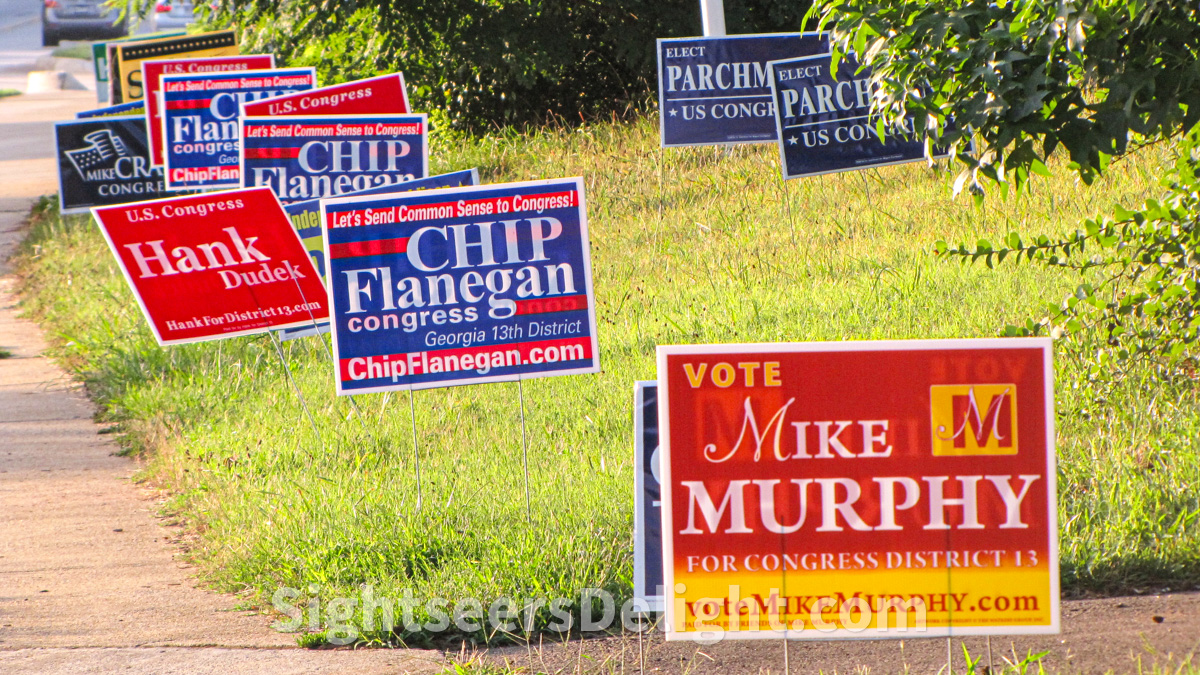 ATLANTA – Campaign yard signs don't only help with name recognition, they can help to establish a candidate's so-called theme – an easy-to-remember message that resonates with voters.
"To the extent that a one or two word slogan on a sign reinforces the campaign's theme, it is appropriate and advisable," said Greg Menken, a vice president at Beckerman, an independently owned public relations firm. "Slogans on signs can be used to reinforce a candidate's 'brand.'
"Obama's brand was the 'change' candidate – and we saw that on plenty of signs," Menken added. "In New Jersey, Gov. Chris Christie won as the 'anti-tax' candidate. Candidates should be thought of as products that need branding, and yard signs can help."
But, one danger is that a yard sign can lose its luster after time.
"Just like billboards, campaign signs blend into the scenery after a while," said David Johnson, CEO of Strategic Vision and a Georgia-based senior Republican strategist. "The life of a sign is 14 to 21 days. Often after that time, a campaign will move their signs or remove them before putting them back to regain the voter's interest."