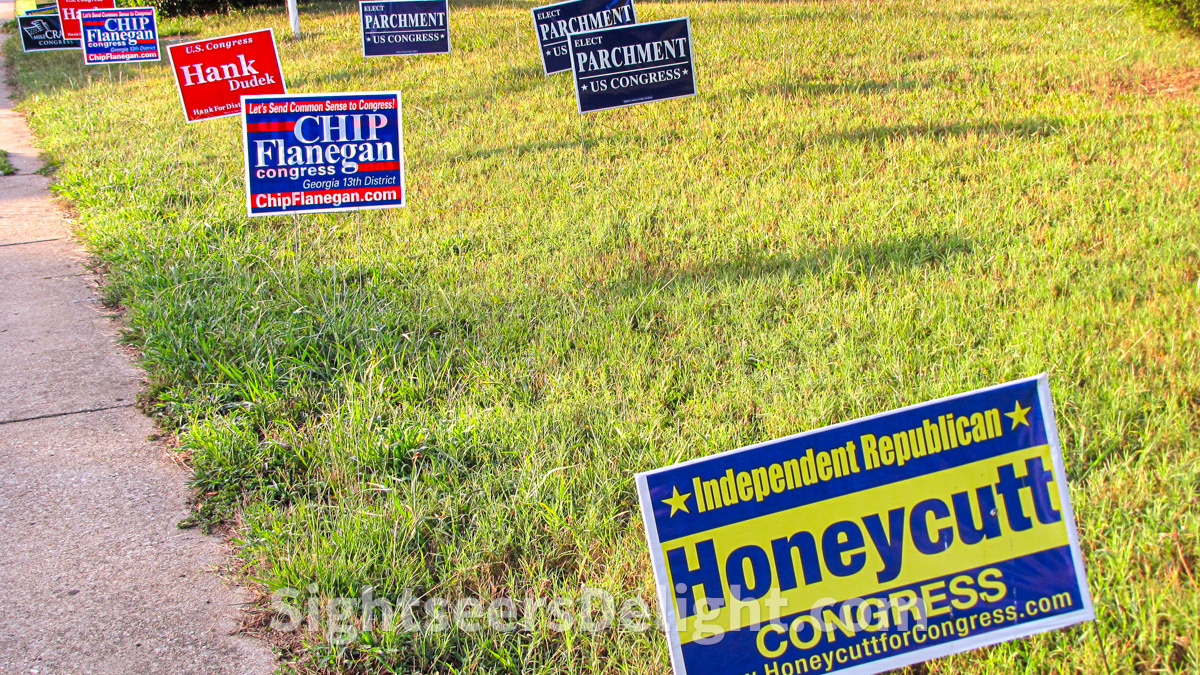 ATLANTA – Among a campaign webpage, social media platforms and direct mail, it might seem as though campaign yard signs are no longer relevant.
But, that's not the case.
"Even before the digital age, campaign yard signs had the purpose of 'getting out the base,'" said Greg Menken, a vice president at Beckerman, an independently owned public relations firm.
"No one is convinced to vote for a candidate because they see the signs, but someone inclined to vote for a candidate may choose to do so on the basis of seeing so much support from others, and someone intending to vote for a candidate will be reminded to do so by seeing the signs," Menken added. "This still holds true in the digital age."
Yard signs also help reach people who aren't as digital savvy.
"Most people over 60 are not as wired as younger people," said Shel Horowitz, a marketing consultant who has worked on several political campaigns. "They may use e-mail and do some research on the web, but they won't go out looking for information on candidates or issues that way."
Still, as the saying goes, "all politics is local," and perhaps, nowhere is that more apparent than with yard signs.
"They are critical at a local level where that is often a candidate's only form of advertising," said David Johnson, CEO of Strategic Vision and a Georgia-based senior Republican strategist. "The higher the level of office the less important they are in the outcome. Often candidates want yard signs and numerous signs displayed because it massages their ego and allows them to think they have momentum and the campaign is going well if numerous signs are displayed. It is often quite simply for the candidate rather than for the voters."